I am seeing a trend. Mensweary vests as a uniform for this blogger. I layered one of my much used black tshirts under a khaki and white striped vest to make this all black outfit NOT all black.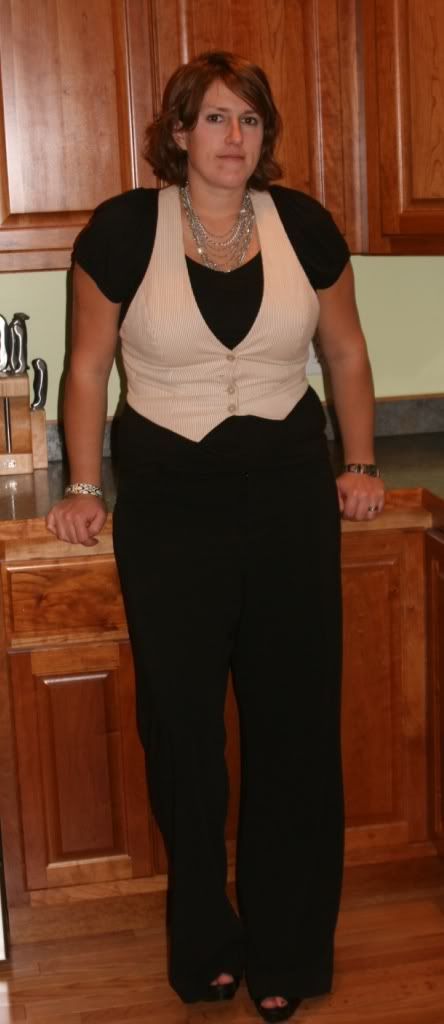 Also a recent repeat, my silver mutli chain necklace! It makes me feel slightly rocker chic at all times!
These shoes don't hurt to feel rocker chic!
Vest- via Marshall's
Black Tshirt - Daisy Fuentes via Kohl's
Black Pants - thrifted - Mossimo
Necklace - via Herbergers
Shoes - via DSW