I hate it when you leave the house thinking that you are looking like a million bucks and then you take your pictures and realize that a simple tweak might have at least brought you up to a ten buck look.
I was super excited when I thrifted this lined tweed skirt in the super fun blue and lime green colors. I have been holding onto this skirt since the 90 degree weather this summer. This weather has been great for the debut of this skirt!
I was disturbed to realize that this skirt needed a bit of tailoring to make it the awesome item I thought it to be. I was more than disturbed when I realized this fact after a full day of work.
A little tailoring could make this skirt fit more like it should have! A more tailored fit would have been much more sleek.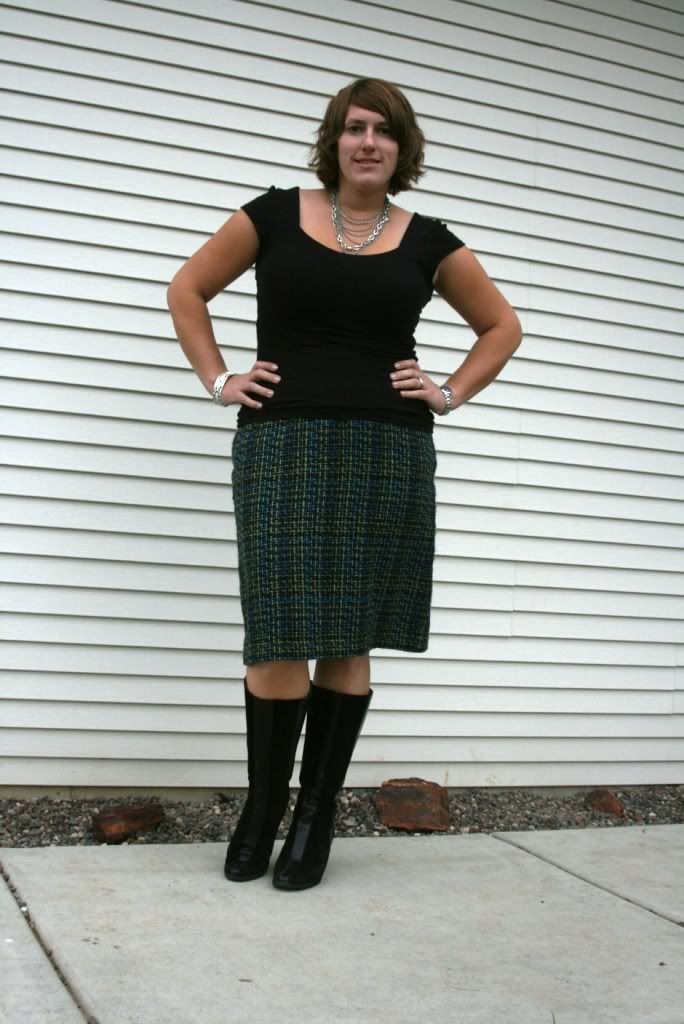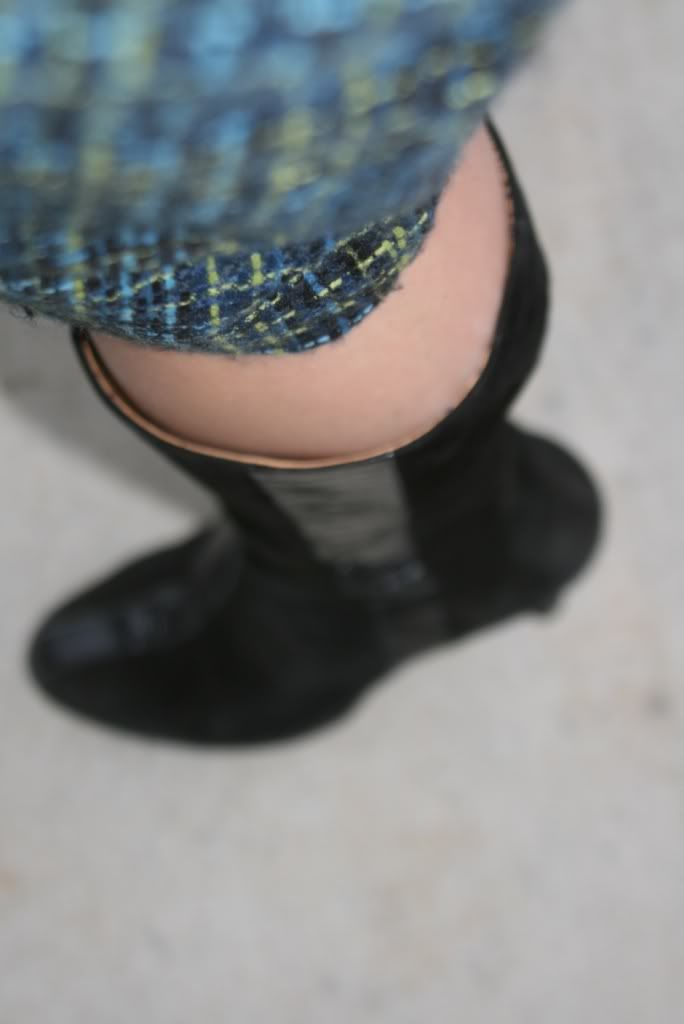 Shirt - Walmart
Skirt - thrifted
Necklace - via Herbergers
Boots - via DSW
Sweatshirt - American Eagle
Crazy Blue Eyes - VisionDirect.com