I must admit that I see a lot more TV since being a stay at home mom. I say see, because I don't really "watch" all of it but I do see it.
See more about these "must haves"
here
from the Oprah Show.
Oprah had some fashion items that I saw that made sense.
The
Chickies
.
These would be great for those times when you need a little extra cleavage coverage without the bulk of layers. Hmmm...... my brain is rolling here people...
The
Fluxus Scarf
Looked gorgeous but I want to try
this
instead!
Or the
lounge tee
& the
wrap top
!
"The
Shirt"
Another cleavage coverage issue problem solver? I need to get my hands on one of these!
The
Bootights
They also showed an Eddie Bauer jacket.. and while I like Eddie Bauer, I was not excited about the jacket. Sorry. Just my opinion.
They showed the Sorel
"Cate the Great"
boots.
I think I would try them but I would LOVE to try these more.
Sorel
Suka II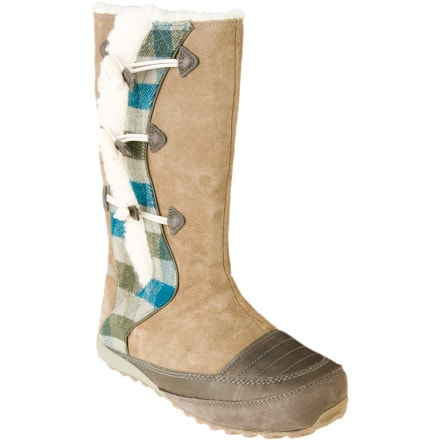 or THESE the MOST!
Sorel
Mackenzie Lace Tall
Can you tell I have a pair of two sizes too large men's icemens boots in a lovely olive green grossness?