This is actually a dress that I really wanted to wear for the first time but I just wasn't happy with my outfit before I left so I made it into a shirt.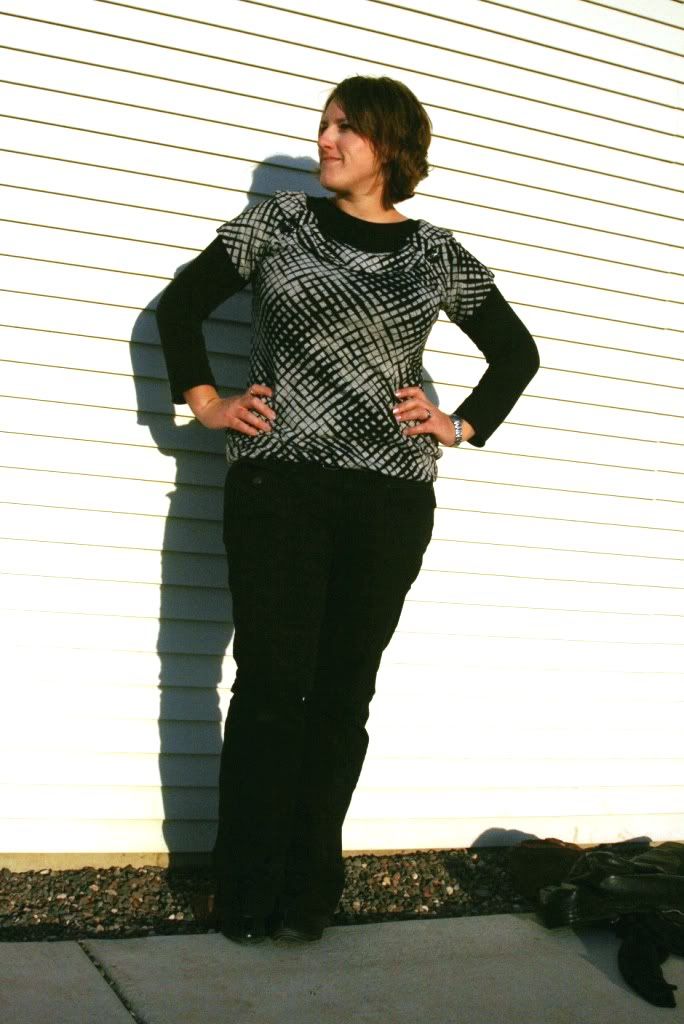 Lumpy tucking. Stupid layering shirt.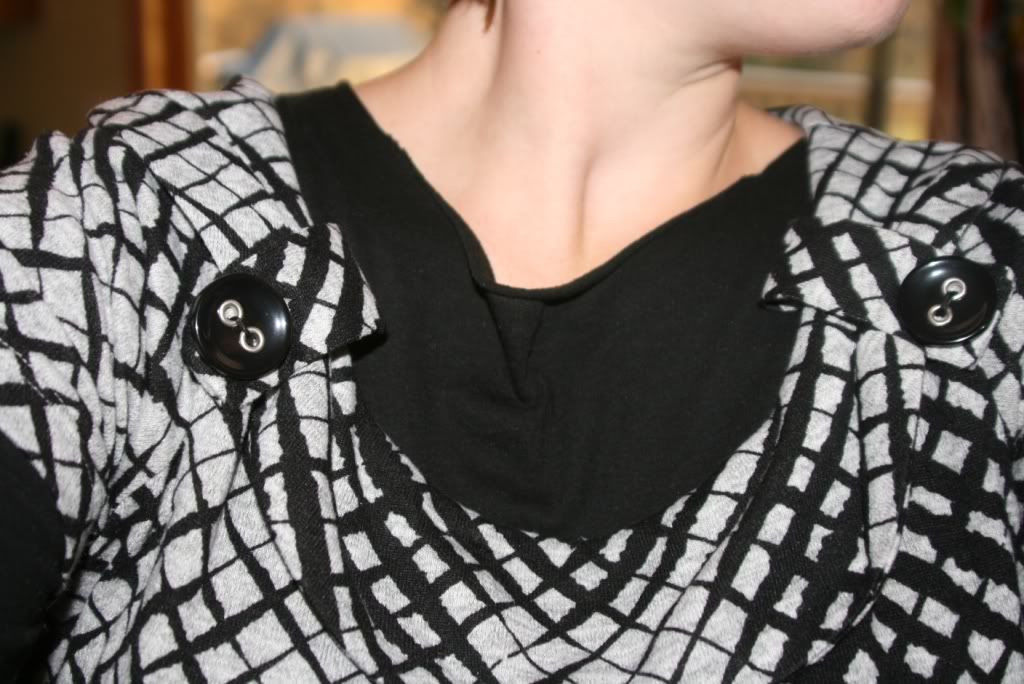 Love the neckline.
Dress- via Marshall's
Black Tee - Mossimo via Target
Black Cords - ?
Black Boots - via DSW
THANK YOU CLOSET CLEANING for reminding me of the goods you store. I will be showing some of the items that my closet redo unearth. The suede blazer from the previous post was one of the items. Never before worn but hanging out for a while.
Thought I would share my Halloween pumpkin.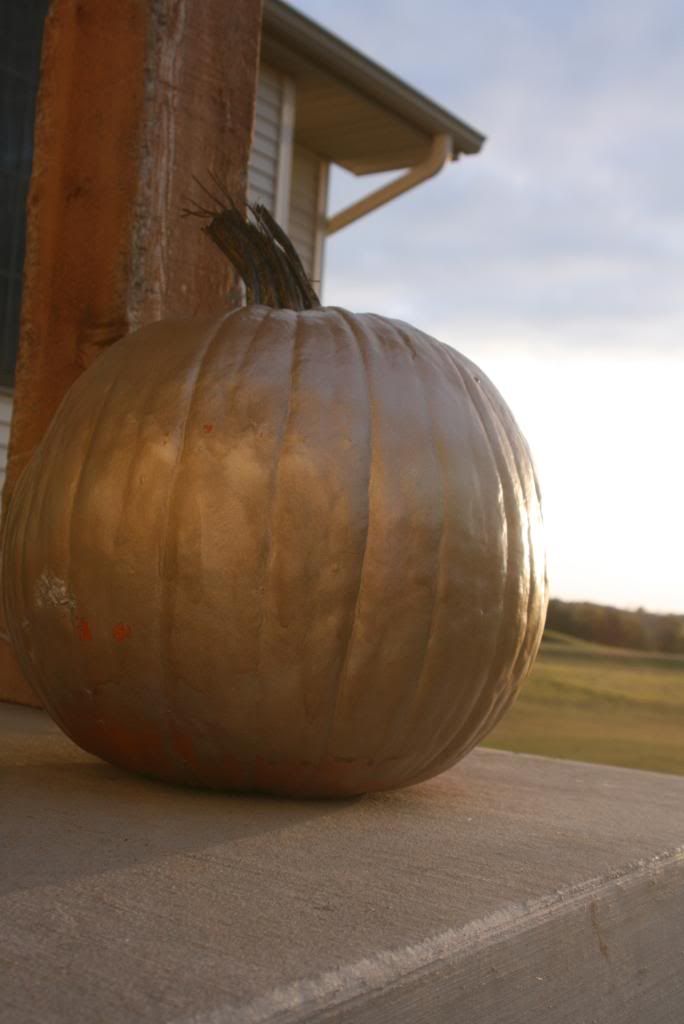 I spray painted him.
Hi, my name is Jenna and I am a spray paintaholic! I love to spray paint EVERYTHING!