Ah, Casual Friday, how I love thee! Denim. I love DENIM!
I wore this outfit on Friday as you can tell by the denim. Denim and a button down is a common Friday outfit for me. Add a blazer. This time velvet. And you have a Friday office outfit.
Two male coworkers commented that they liked my boots. It is too funny how many people compliment me on these boots. I swear I get at least one compliment every other time I wear them out. Complete strangers off the street compliment me on them!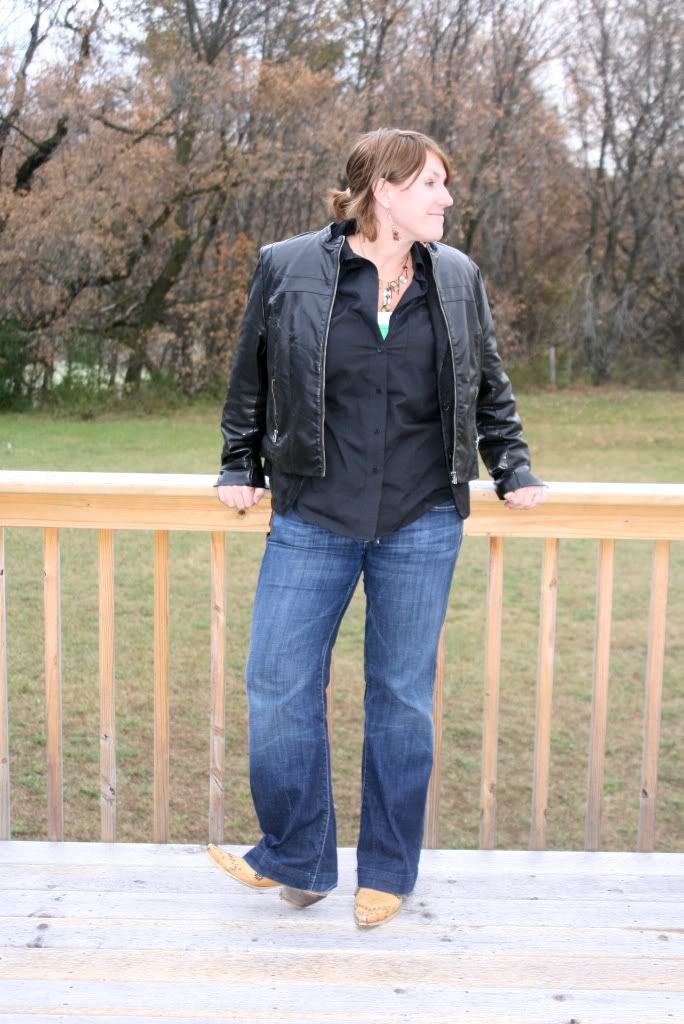 Thanks for the thrifted blazer Mom!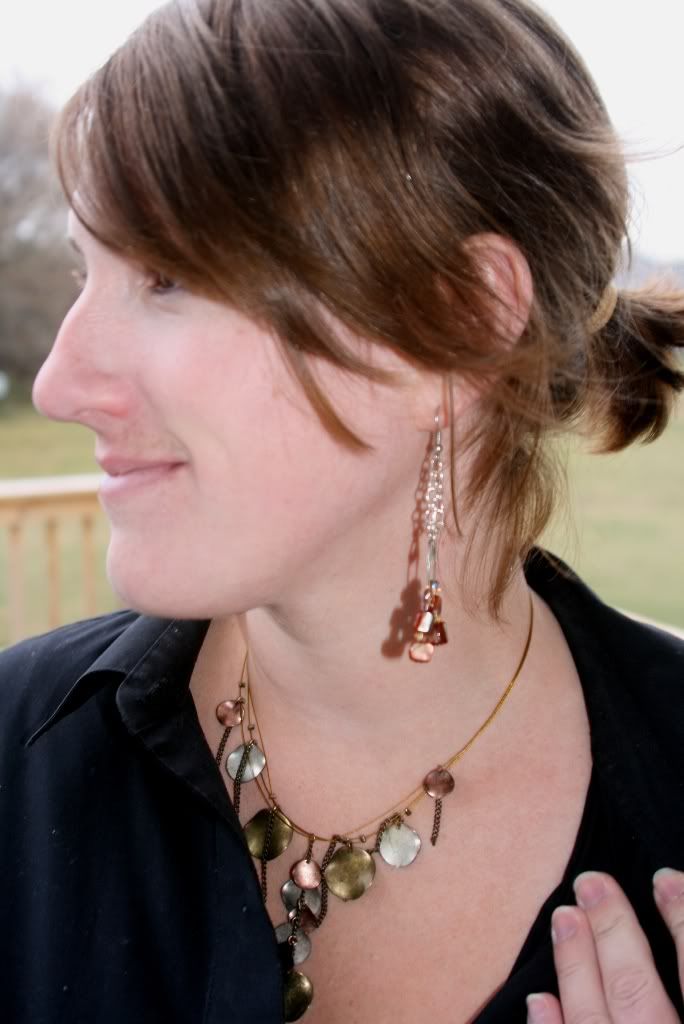 Yes I wear the leather jacket daily. What can I say, I love it and I am not sure it will be warm enough for a Minnesota winter so I am getting all the use I can out of it now!
Black velvet blazer - thrifted gift from Mom
Black button down- Foxcroft via Nordstrom's
Green Tank - Old Navy
White Tanklet - Victoria Secret
Jeans- Seven for All Mankind Dojos
Boots - BCBGirls
Earrings - DIY
Necklace - Target
Sorry for the gnarly pictures. I tried to cheat when I corrected the color. ICK! And I have a bad cold. Hence the face. (shiver!)